BAHAMAS & BRITISH HONDURAS covers are being added this month. . Bank transfers from UK only customers to Santander Bank. Immediate contact .........................WhatsApp on 044 7541 213769
Country: All
Subject: KE7 Head pmks

Clear


Sort: Newest listed first
ST. VINCENT PARCEL POST - A NEW DISCOVERY
(29 April 2020) I have not been keeping tabs on the Parcel Post cancels after the QV-KE7 period but Ray Stanton and Roy Bond have kindly furnished me with scans of the strikes listed in the Ted Proud St. Vincent handbook and the recent PML update by Charles Freeland, Roy Bond, Russell Boylan covering the period 1899-1965. Roy confirms that the illustrated KGV 6d, 1/- on piece dated 25 JU 26 has an unrecorded "B" code and will be incorporated in his update within the BWISC Journal in due course.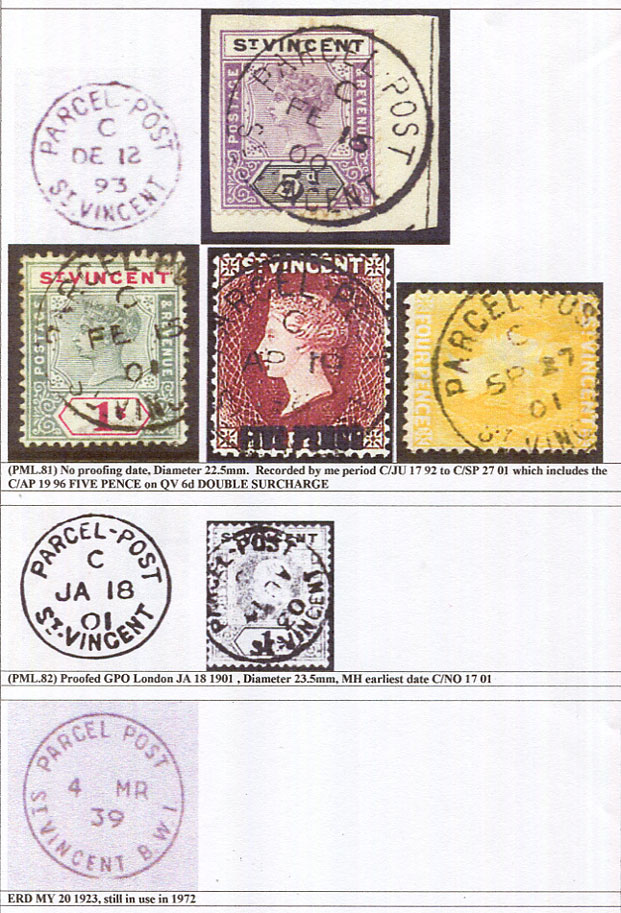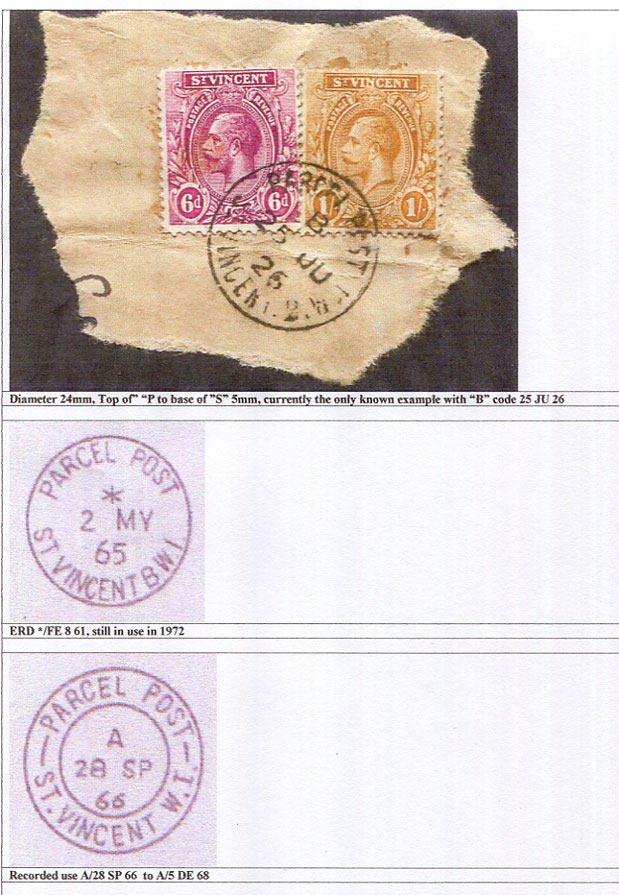 HURRICANE and VOLCANIC ERUPTIONS causing disruption at some ST. VINCENT Post Offices
St. Vincent stands apart from its immediate neighbours being Grenada, St. Lucia, and Barbados in that when havoc took its toll during the Queen Victoria and early King Edward VII reigns some post offices could only function with temporary manuscripts or use of obsolete instruments, whilst her neighbouring island post offices seem unscathed. This short article shows the activity of the then functioning St. Vincent and Grenadine islands post offices post the May 7 1902 eruption of the Soufriere volcano in the north of the island which killed over 2,000 people. When there are unaccounted activity periods (unknown periods) one can speculate as to what instrument, if any, was being used in the absence of further earlier dated examples, and in the case of Georgetown (8 weeks unknown period) one could fully understand if a re-introduced "G" abbreviate turned up!!