BAHAMAS & BRITISH HONDURAS covers are being added this month. . Bank transfers from UK only customers to Santander Bank. Immediate contact .........................WhatsApp on 044 7541 213769
Country: All
Subject: KGV covers

Clear


Sort: Newest listed first
JAMAICA and ANGUILLA - made-to-order messages
(29 April 2020) Collecting made-to-order needs of the moment unusual instructive handstamps must be fun and quite challenging. This Jamaica cover with Hotel Titchfield flag-flying flap to San Antonio, Texas travelled uncancelled until it reached Pasadena, California on MR 9 1912 and the postmaster felt obliged to tell the eventual recipient that his cover was trapped inside a circular during transit. A nice item to include in an Arms display. The Anguilla Valley postmaster, in 1996, before any actual transit to Basseterre, has gone to extraordinary length with a mind-boggling message that the sender's letter is certified to have been received in good condition at his post office! Bad condition yes, but good condition?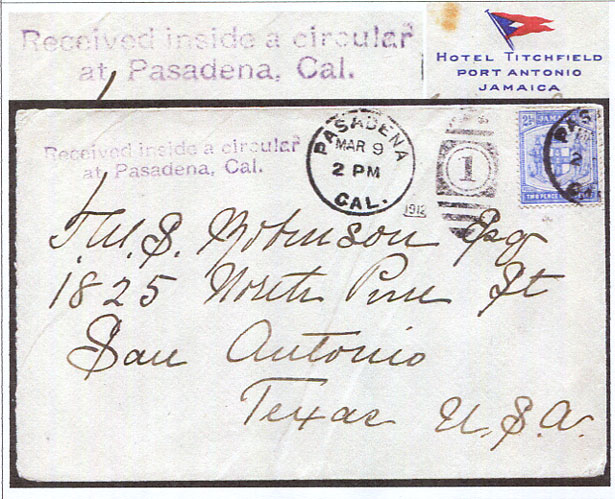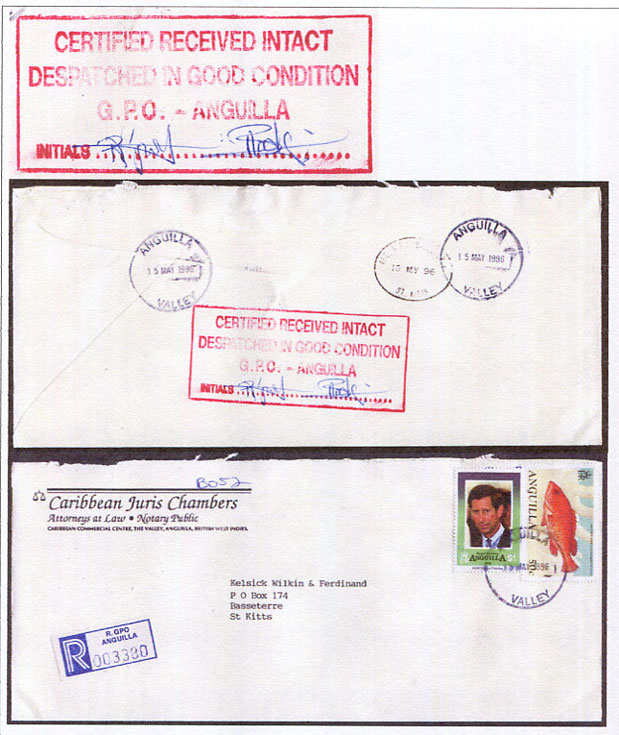 The BRITISH HONDURAS dateline "killer"
Further covers to McCormick & Company in Baltimore, Maryland might determine whether the blue ink 'OCT 19 '31' datestamps (22.5 x 5mm) were applied by the company to show date of receipt (this cover having no other markings), but application of two strikes suggest a deliberate intention to kill all three adhesives which would be more in line with the duty of a postal clerk, and of little importance to the recipient. Attention must focus on whether the datestamp (which could be construed as blanket coverage for OCT 1931) was applied in a temporary capacity during the aftermath of the devastating hurricane which destroyed the town of Belize on the afternoon of 10th September 1931.